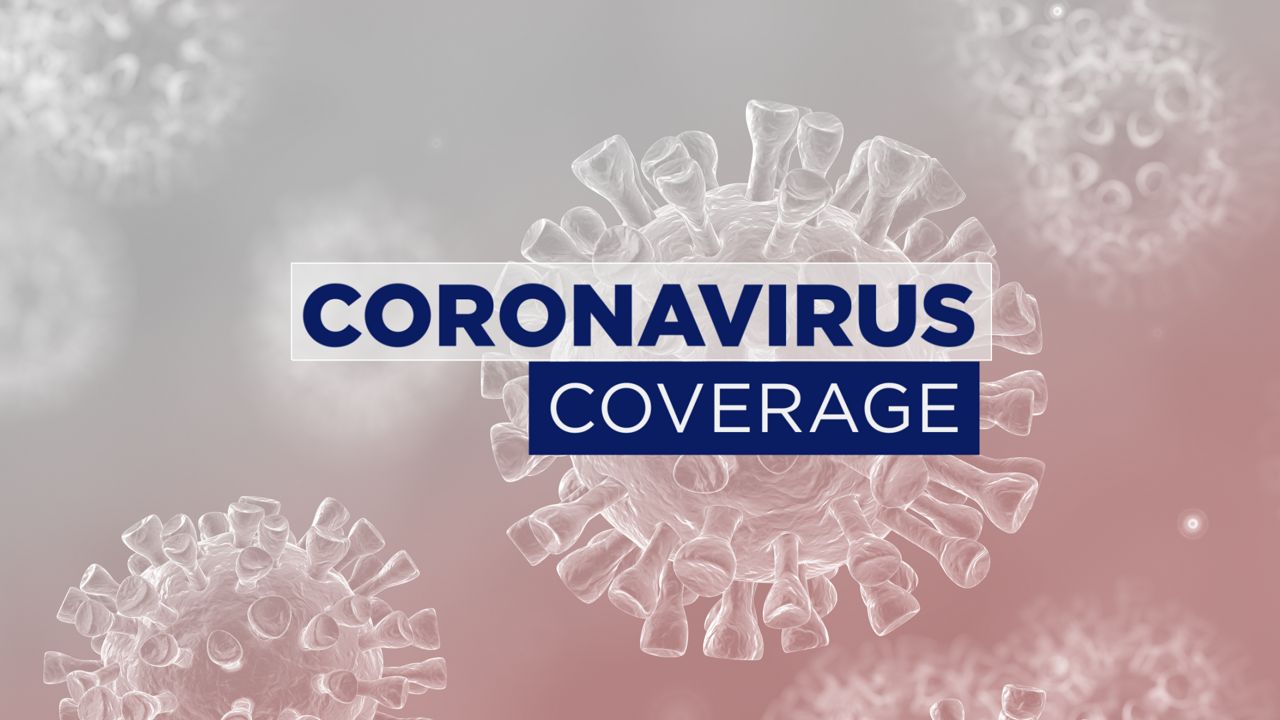 MILWAUKEE (SPECTRUM NEWS) — In recent months, the scientific world has seen a steady flow of research updating what we know about the novel coronavirus, SARS-CoV-2, and how it affects humans. Because the virus is so new, researchers are still grappling with many questions about its function. And because of the nature of the scientific process, no single study can completely answer those questions. Instead, new research is constantly challenging our understanding of the pandemic.
Here, we explore some recent studies that have shed new light on the virus.
Research continues on kids and coronavirus
Schools across the country have been getting underway for the fall, with a variety of in-person, distanced, or hybrid learning models. Recent research has continued to underline our understanding that kids can get coronavirus — and many of them have — even as they don't tend to get as sick as adults.
Since the end of July, more than 140,000 children in the U.S. have tested positive for coronavirus, according to data from the American Academy of Pediatrics. As of Aug. 27, children represented 9.5% of all cases in states that reported their data by age groups.
A New York Times analysis of the data found that this summer, the rate of cases, hospitalizations, and deaths in children and teenagers was rising faster than in the general public. 
Still, it appears that "severe illness due to COVID-19 is rare among children," according to the AAP report. Children made up under 1% of the total coronavirus deaths in the U.S. 
A study out of the U.K. also found that children were less likely to face severe bouts of COVID-19. The study, which looked at 651 young patients who were admitted to hospitals, found that few suffered severe complications and about 1% died, compared to the overall mortality rate of 27% for all ages over the same time period.
However, kids are not immune from the virus, as AAP President Sally Goza wrote in a statement on Friday urging continued widespread testing. And it looks like children, especially older children and teenagers, can spread the virus even if they don't display symptoms: Researchers in South Korea found that out of 91 children who tested positive, 22% were asymptomatic and many others developed symptoms after they were diagnosed. In asymptomatic and symptomatic kids, traces of viral RNA remained for "an unexpectedly long time," averaging more than two weeks.
"To control this virus, so that we can safely re-open schools and resume activities that allow children to be healthy and happy, we need the ability to conduct widespread testing and collect more information – not less," Goza wrote in her statement.
The pandemic has taken a big toll on mental health
With COVID-19 making people fear for their safety, pushing them into isolation, and generally turning lives upside down, it's no surprise that the pandemic has affected mental health.
A study from the Centers for Disease Control and Prevention, released in August, surveyed more than 5,400 U.S. adults at the end of June. Their findings were stark: About 41% of the people they surveyed reported "at least one adverse mental or behavioral health condition" during the pandemic. 
Over 30% said they'd experienced symptoms of anxiety or depression, while more than 13% said they'd started or increased substance use to cope with "stress or emotions related to COVID-19." And nearly 11% said they had seriously considered suicide in the 30 days prior to completing the survey.
These mental health effects, like the impacts of COVID-19 itself, were not distributed evenly, researchers found. The percentage of respondents who said they'd considered suicide was significantly higher among certain groups, including Hispanic and Black people, essential workers, young adults aged 18 to 24, and unpaid caregivers for adults, who had the highest rate at 30.7%.
In Wisconsin, drug overdoses have appeared to increase since the start of the pandemic, according to preliminary data shared in a DHS release. Compared to the same time period in 2019, emergency department visits for suspected opioid overdoses were up 41% in March through July of this year, the DHS reports. 
Experts recommended that public health responses increase their outreach efforts, especially focusing on the groups they found to be most at risk, the study finds.
"Community-level intervention and prevention efforts should include strengthening economic supports to reduce financial strain, addressing stress from experienced racial discrimination, promoting social connectedness, and supporting persons at risk for suicide," the authors write.
Asymptomatic COVID-19 patients may carry just as much virus
One of the pandemic's many complications has been that some people who are infected by the SARS-CoV-2 virus develop severe and even deadly symptoms, while others don't feel sick at all. But according to recent research, those who can't feel any symptoms of COVID-19 may carry just as much virus — meaning they could also have high potential to spread it.
A study from researchers in South Korea, published in JAMA Internal Medicine in August, found that the amount of viral material in COVID-19 patients' noses and throats was similar whether or not they displayed symptoms.
The study compared 193 symptomatic patients and 110 asymptomatic patients, all of whom had been isolated at a community treatment center in March, with a median age of 25. Though some of the originally asymptomatic patients developed symptoms over the course of the isolation, more than 80% of them never showed signs of illness beyond their test results. 
The researchers used results from polymerase chain reaction tests to compare the amounts of viral RNA in these groups of patients. PCR tests, which are widely used to diagnose COVID-19, check for viral genetic material in patients' samples. Basically, the PCR process will create a bunch of copies of any viral genetic material in the sample, and if enough copies are created the sample is flagged as positive. 
So, if more virus is present in the sample to start with, the copies quickly reach the threshold point where the sample is declared positive. In the South Korea study, researchers found that the samples from asymptomatic patients on average reached this threshold just as quickly as those from symptomatic patients, signaling that the amount of viral RNA in the original samples was similar.
The researchers note that viral genetic material doesn't always mean the virus is still able to reproduce and infect others, but still say the results show that asymptomatic spread is a concern.
"Many individuals with SARS-CoV-2 infection remained asymptomatic for a prolonged period, and viral load was similar to that in symptomatic patients," the researchers write. "Therefore, isolation of infected persons should be performed regardless of symptoms."
Debates over asymptomatic spread have also heated up in the U.S.: Last week, the CDC updated its testing guidelines to indicate that people without symptoms "do not necessarily need a test," even if they knew they'd been exposed to the virus. The change was criticized by a number of health experts and eventually walked back slightly by CDC leaders.
FDA keeps authorizing tests and treatments at a rapid pace
Scientists all across the U.S. are focusing their efforts on finding ways to diagnose and treat coronavirus, and government approval is moving along at high speed. As of Tuesday, the FDA had authorized 235 coronavirus tests under emergency use authorizations, or EUAs, which aren't equal to full FDA approval but instead a fast-tracked, specific measure used in special circumstances.
One of those, added to the list last Wednesday, is a rapid antigen test produced by the healthcare company Abbott that can be completed in 15 minutes without lab equipment. The test, which is called BinaxNOW, is designed much like a pregnancy test, with results that can be read straight off of the testing card — one line for negative, two for positive. 
Each test will cost $5, and the company plans to produce 50 million tests by October, according to a press release.
Antigen tests like this one check samples for proteins on the virus's surface rather than genetic material, which tends to make them less accurate than the widely used PCR tests. However, some scientists have advised that rapid tests like this one could be an important first line of defense for quickly screening a lot of people, like at workplaces or schools.
"Due to its simpler design and the large number of tests the company anticipates making in the coming months, this new antigen test is an important advancement in our fight against the pandemic," Jeff Shuren, director of the FDA's Center for Devices and Radiological Health, said in an FDA release.
The FDA also recently authorized expanding the use of two different treatments for COVID-19 patients: convalescent plasma and remdesivir. 
Convalescent plasma treatment involves taking blood plasma from patients who have recovered from COVID-19 and trying to harvest antibodies — specific proteins that the immune system develops to fight off the virus. Researchers hope that injecting these antibodies into currently sick patients can help kickstart their immune systems as they might still be building up their own antibody response.
The FDA authorized healthcare providers to use convalescent plasma treatments on hospitalized COVID-19 patients, as FDA Commissioner Stephen Hahn said in a release that they were "encouraged by the early promising data that we've seen."
And remdesivir, an antiviral drug originally developed to fight Ebola, has been authorized since May for use on patients with severe illness from COVID-19, like those with low blood oxygen levels. The updated authorization gives healthcare providers the OK to use the drug for any hospitalized COVID-19 patients, regardless of how severe their cases are. 
Both of these updates have received some pushback, as scientists have said more study is needed to confirm whether these treatments are safe and effective. A National Institutes of Health panel released a statement Tuesday saying "there are insufficient data to recommend either for or against the use of convalescent plasma," as debates continue over the balance between speed and caution during this pandemic.