LEXINGTON, Ky. — A Pike County doctor and his office assistant wife have pleaded guilty to distributing controlled substances without a legitimate medical purpose.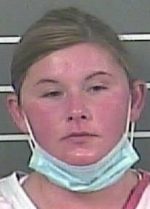 Dr. Scotty Akers, 48, and Serissa Akers, 33, pleaded guilty to multiple counts of unlawfully distributing oxycodone and hydrocodone.
In their plea agreements, the couple admitted to selling prescriptions for opioids using Facebook Messenger. They also admitted to performing no physical exams and exchanging the prescriptions for cash in parking lots around Pikeville.
The guilty pleas come after a jury deadlocked during their trial back in October, resulting in a mistrial.
The couple will be back in court for sentencing Nov. 20. They each face up to 20 years in prison.